About us | Carstairs RV
Welcome to Carstairs RV Centre, where we are committed to creating customers who love camping with our products. If you want a fresh approach to the RV lifestyle, we encourage you to get to know us better. As we become more acquainted you'll be impressed by the high quality products and services we have to offer that will add up to a more satisfying RV experience for you. We enjoy staying in-touch with all of you through new media such as our Facebook page and our YouTube channel. Whether you are choosing to stay closer to home and get ready for the upcoming camping season, or maybe you're a snowbird and you're going to be traveling down south, an RV can make your vacation dreams a reality, and for less investment than you might think.
Premier Retailer of New and Used RV's
Serving the Carstairs area, Carstairs RV, located at 729 Highfield Gate in Carstairs, AB, is your premier retailer of new and used RV's. Our dedicated sales staff and top-trained technicians are here to make your RV shopping experience fun, easy and financially advantageous. Please utilize our various online resources and allow our excellent network of people to put you in your ideal RV today!
Carstairs RV is your destination for all RV, trailers, fifth wheel, and toy hauler needs. We handle both new RV trailers & used RV trailers, so Carstairs RV will be there every step of the way to help you find exactly what you're looking for in an RV Trailer!
Take a look at our BBB Rating!
CARSTAIRS RV CENTRE HISTORY
1989
I had an inclination to start a new business and this is where my venture begins. My first venture was on October 20th, 1989 with $13 000.00 dollars I started Airdrie Auto and RV Sales Ltd. a little used car lot with 2 employees and myself. I rented ½ acre of land and within 6 months I purchased the land out right and I still own the 1/2 acre lot behind Tim Horton's in Airdrie. I sold used cars up until December 1997.
1997
In December 1997 I received my first brand new RV on my lot. I started selling Dutchman, Springdale and Signature. On Dec 06, 1997 the 1st six Springdale's arrived and on Dec 27, 1997 I sold the first two. It was an exciting time for me. I had a vision and was determined to be successful.
2001
I bought land in Balzac, AB. I built a building and moved my dealership and I was in business in Balzac for 3 years. On the 1/2 acre lot behind Tim Horton's I started Airdrie Boats.
2004
I sold the land in Balzac and moved to Carstairs, AB. I rented a 15,000 sq ft building & 3 ½ acres of land and then in the fall of 2004 I purchased the land and building.
I opened Carstairs RV Centre (A Division of Airdrie Auto & RV Sales Ltd) and my business flourished.
Over the years, Carstairs RV has grown in its current location, as we now offer a large showroom, Parts & Service Centers and a Finance Department.
2007
Carstairs RV Centre was named #1 Dealer in Canada for Springdale & Sprinter and for the last 5 years in a row was named #1 Dealer in Canada for Montana.
2010
We picked up new lines while we were at the National RV Trade Show in Louisville, Kentucky.
We picked up Fuzion which are the #1 selling toy-haulers, Flagstaff by Forrest River. We also picked up the Bullet line which is being accepted by the public very well.
2012
Currently we have, in my opinion, the best line up we have ever had including 2012 Class A and Class C motor homes by Thor Motor Coach Company as well as some of the most innovative units in the industry like the Keystone Vantage.
2016
We added in a brand new line to offer to our valued customers. Carstairs RV is now a dealer of Trailmaster! Also this year we have made a big change in that we have created a partnership with Canadian Leisure RV in Calgary, Alberta, so we are now closer to everyone from the city! We're proud to have been voted a winner in the 2016 RV West READER'S CHOICE AWARDS!!
We have 13 employees, including myself (President) and my son Jeff as the General Manager. My venture has turned into a journey in which we are currently on. Things have gone very well for us since we started our first business and have been in business for nearly 25 years. I have always made it our motto that we try and look after our customers to the best of our ability.
Our Future looks towards my son Jeff (General Manager) who has now bought into the company. I would like to take this opportunity to thank all of our customers past and future. We truly appreciate your business, and we're grateful for the trust you've placed in us. We hope to have the pleasure of doing business with you for many years to come.
Sincerely,
Tom Nicklefork
President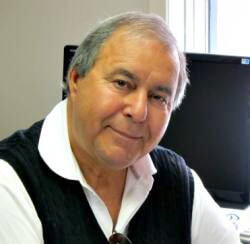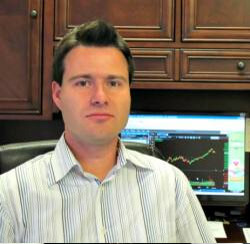 Jeff Nicklefork
General Manager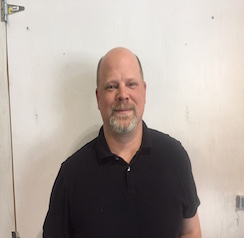 Nathan Crewson
Sales Manager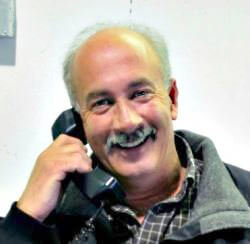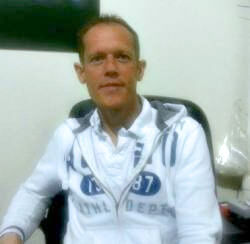 Richard Katyi
Service Manager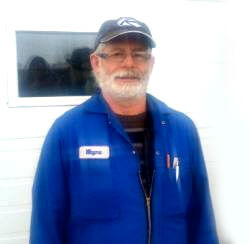 Wayne Pike
Red Seal Journeyman Technician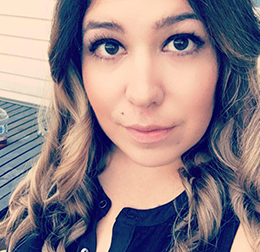 Vanessa Mosionier
Parts Manager