Click the above image to view all of our available units.

If you want a true full time RV than the Redwood is your ticket!
If you don't believe us just take a look at this...
Full Body Black and Silver: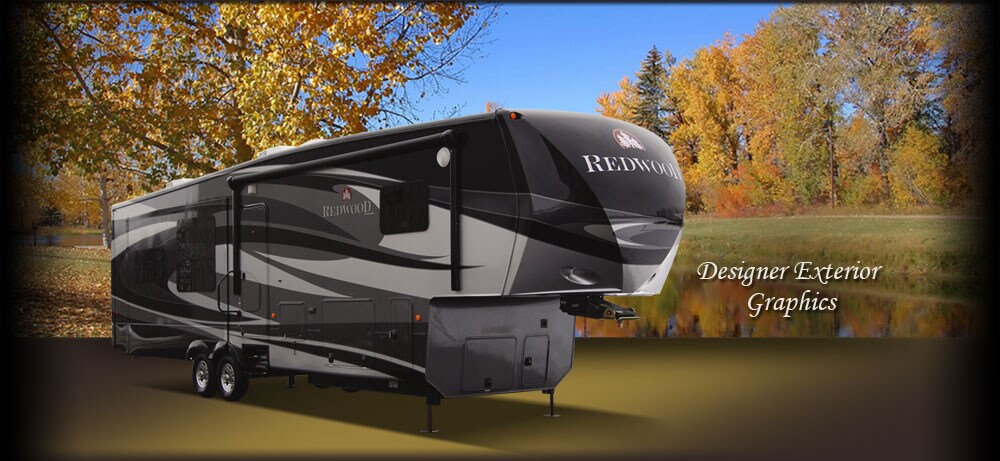 Standard graphics: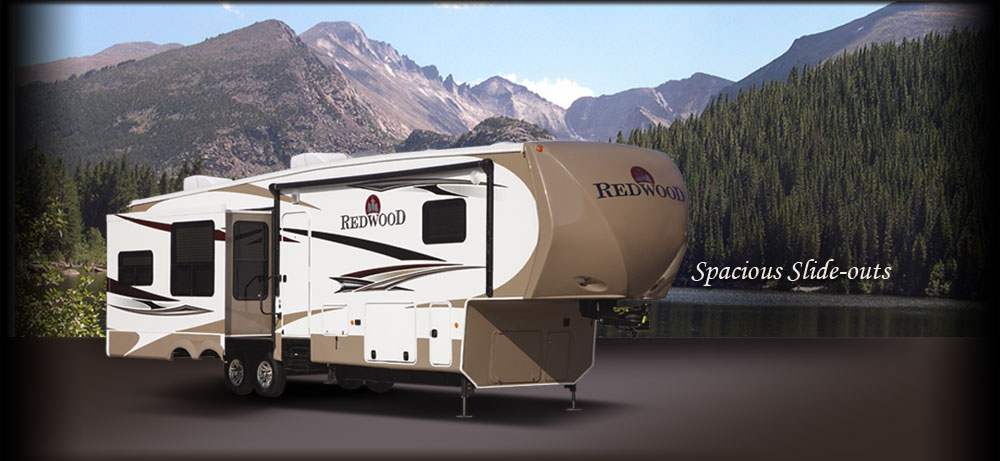 Full body Maroon and Tan: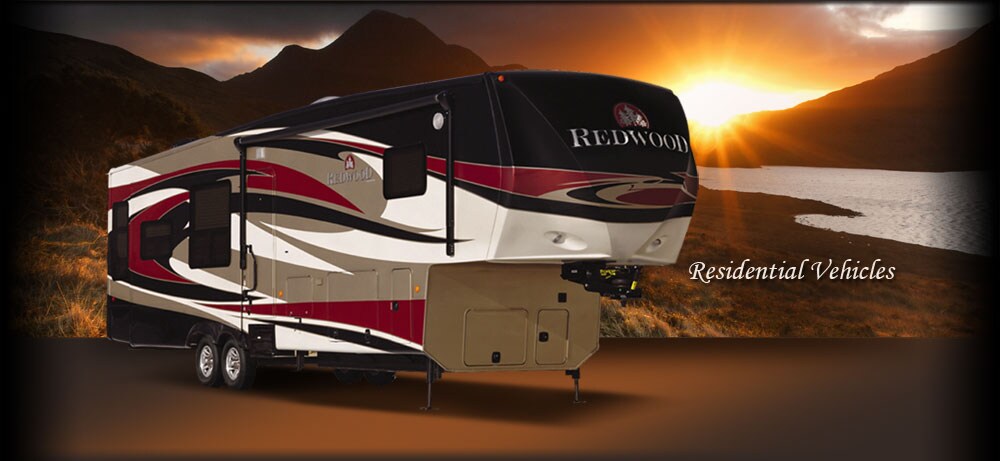 Now that you are drooling over the outside allow us to show you the comforts from home in your new home:
Just look at all of the storage space in this bedroom on the 36 FL model!


And look how open and spacious your kitchen and dinning area is, not to mention the size of the frame-less windows!


And I will not forget the upper living space in the new 36 FL model. This unit boasts all of your luxury expectations in one great unit!


So now that you have seen your great new unit in pictures all you have to do is give one of our friendly sales staff a call and they will be more than happy to go over any questions you may have and set up an appointment for you to come in and get your hands on it.

WHY REDWOOD?


Our story is simple. Redwood was created in 2010 for the purpose of providing the exploding Baby Boomer market with a high quality, full-time, residential fifth wheel at an affordable price.  We listened to the customer and the result has been a game changing fifth wheel that leads the industry in quality, innovation, and value for the money.
What is Clima-Comfort?
Redwood's Clima-Comfort package comes standard on all of our fifth wheels.  Clima-Comfort combines residential fiberglass insulation with ultraflect reflective insulation to provide a unique thermal barrier that works all four seasons.  During the winter your Redwood reflects escaping heat back towards tyour living space, reducing heat loss and lowering heating costs.  During the summer it reflects heat away from your living space, reducing heat gain and lowering air conditioning costs.