ROUTE 66 RV NETWORK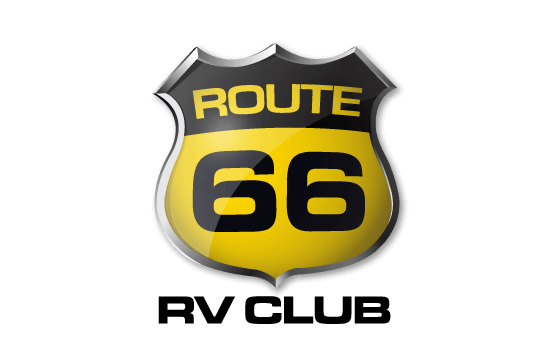 There's not much better than the open road: endless blue skies, tranquil back country views, and the peace and quiet that comes with going off the beaten path.
But forging your own way across the countless kilometres of North America's countryside can also come with a downside: if you run into trouble – be it mechanical, hydraulic, electric, cosmetic, or any other – you might be far from the nearest town, out of cell service and out of luck.
At Carstairs RV, we're committed to taking care of our customers, both on the lot and after they drive away. We thought about this problem that some of our RVing friends might run into, and after a bit of research, we happened upon the ideal solution! We'd like to introduce you to the latest news in our constant quest for excellent customer service: the Route 66 RV Network.
Route 66 is an international group of RV dealers that have come together to form a network dedicated to helping all RVers, wherever they may be across our continent. From the banks of the Atlantic to the mountains of the west, there are over 150 locations that are ready to offer assistance and equipment to our fellow travellers.
So how does it work?
The Route 66 dealers have all signed an agreement to uphold six Customer Care Promises, so that if any member of the network (i.e., you) has trouble on the road, help is never too far away. Whether you need a small part for a minor fix, or a specialized technician for some advanced repairs, simply call up our Tech 24 hotline – a 24/7 connection to specialists whose only job is to assist callers like you – and we'll help you get back on your way without having to worry about where you are or how you'll get home. For maximum peace of mind, you can even upgrade to the full roadside service option, which can fix you on the spot or tow you to the nearest affiliated shop.
We also have access to a Proprietary Parts Network, so we can quickly locate and secure any parts needed for your RV that may be unique to its year, make, and model – no hunting through different stores or wondering if the part is "close enough to fit". Also, your membership includes savings on other services, like KOA campgrounds, VPI pet insurance, car rentals, RV washes, and more. We'll even help you find accommodation and transportation in the area if the work takes longer than expected. Whatever the problem and wherever you are, the Route 66 group has you covered!
Here at Carstairs RV, we're proud to have joined the dozens of dealers across Canada and the USA in this endeavour. And the best part? The price of membership is included when you buy your RV. That's right – you don't have to worry about any additional paperwork or payments. You simply buy your new recreational vehicle, and you're in! It doesn't get any simpler than that!
For more information on the Route 66 RV Network, visit their website and take a look around. And if you're in the market for a new RV in Alberta, look no further than Carstairs RV, located just north of Calgary in the rolling fields of the Alberta foothills, or at our Canadian Leisure RV location at 8415 31 St SE in the city. Our stock is constantly being updated with plenty of new and pre-owned RVs, so come by our showroom today and see our award-winning customer service for yourself! Or you can reach our sales team at 1-877-948-4604.
Give us a call – you'll be glad you did!
Welcome to Carstairs RV Blog
Keep up-to-date with Calgary's #1 RV Dealer for over 20 years!
Our Location
Now with 2 locations to serve you:
Carstairs RV Centre
729 Highfield Gate
Carstairs, AB T0M 0N0
Calgary Sales Centre
(Operating out of Canadian Leisure RV)
8415 31 St. SE
Calgary, AB T2C 4S8